Introducing… Cancer Drug Discovery and Development!
Though people talk about finding a "cure for cancer," biologists have long known that finding such an elixir would be virtually impossible, as cancer is really a myriad of diseases affecting separate bodily systems. Instead, researchers are increasingly turning to more personalized, targeted therapies to find ways to combat this killer. The Biotechnology Program is introducing a course next spring to prepare students to work in this ever-evolving field.
Cancer Drug Development and Discovery (BIT 495/595) will introduce students to cancer biology and how drugs are developed to target different types of cancers. Dr. Melissa Srougi, who will be teaching the class, said, "students will be actively involved in reading and discussing peer-reviewed literature." This means that they'll learn about novel cancer therapies, including but not limited to the chemotherapeutic agents the lab portion will center on. The first few weeks will be dedicated to the basics of cancer biology, before moving onto discussions about drug development, and then talking about clinical trials and other future steps for drug development. In addition to the two hour lecture each week, students will attend a five hour lab in which they will get to conduct experiments of their own, using triple-negative breast cancer cells to identify promising chemotherapeutic drugs.
Students will work collaboratively to conduct a high-throughput drug screen against a library of FDA-approved drugs to determine which can be bioactivated to be toxic by the enzyme NAD(P)H quinone oxidoreductase-1 (NQO1), which Dr. Srougi's lab studies. This enzyme is overexpressed in solid cancerous tissues, but is expressed at very low levels in the surrounding normal tissues, making it a highly desirable target. Her lab specifically studies compounds that are bioactivated by this enzyme to become toxic. Because it is only overexpressed in cancer cells and tissues, "this enzyme has a lot of potential to target cancer very precisely," she said. And finding drugs that are bioactivated by NQO1 to be toxic in cancers, and which are already FDA-approved could lead to cancer therapies whose development could be fast tracked. Because they're already approved for use in humans for other conditions, research has already been conducted on their safety and pharmacology.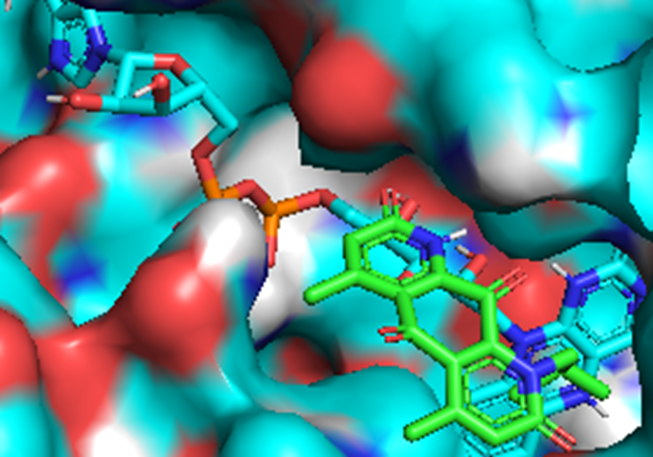 The lab portion of the class will start out by focusing on sterile cell culture techniques, and then the cells the students grow will be sent to the BRITE facility at NC Central for the drug screening process. "The BRITE facility has cutting-edge advanced robotics instrumentation which they will use to perform the automated high-throughput screening part of the project," Dr. Srougi said. Though the details are still being worked out due to COVID19 precautions, students may even be able to visit the BRITE facility to observe this process in action. Once the results of the screening come back, students will analyze the results by looking at metrics such as efficacy and solubility in order to determine which drugs are the most promising substrates for the enzyme. Then, they will use structure-activity relationship modeling to assess "whether a drug candidate is worth pursuing further, and then perform downstream content analyses to understand more about how the drug works," according to Dr. Srougi. The results from the projects will be added to a living database for the class, which will be added to each semester, and may even be publishable in the future.
"The class will be as realistic as possible," Dr. Srougi said, "to provide students with a snapshot of what it's like to work in the cancer drug development industry." The projects have been set up to approximate the drug discovery process, so that students will have an idea of what to expect if they decide they'd like to explore the field after completing the class. "The need for more precise and more efficacious drugs is always going to be with us," Dr. Srougi said. "We can design them to be personalized to an individual: if we understand the heterogeneity of their tumor, the hope is that we'll be able to point to the best treatment for them." The risk of cancer incidence only rises as we age due to a wide variety of factors, but "the big hole" in the field is the lack of optimized therapies.
The field of cancer therapeutics is quite diverse, but Dr. Srougi's new course is a good introduction for any students interested in learning more about the field. In addition to conducting their own research on potential chemotherapeutics, students will learn about other treatment strategies through the lecture portion and reading current literature. "If you look at pharmaceutical and other bioindustrial companies, there's a big focus on oncology research, which is going to be with us for a long time," Dr. Srougi said, so the class fills an important role in providing students with hands-on experience in this area.