BIT SURE REU Alumni
Lorenzo Smith – During BIT SURE REU Lorenzo worked with Dr. Estes on the physiological circuit associated with energy balance by looking at Upd2 expression in Drosophila with altered nervous system development. Lorenzo believes the summer research experience prepared him for the next steps of his scientific training while introducing him to a delightful group of junior scientists and a great mentor. Lorenzo enjoyed going to the beach and trying new restaurants with others from BIT SURE. Currently, Lorenzo is a Ph.D. student at the University of Utah working to understand the role cellular senescence plays in cancer development.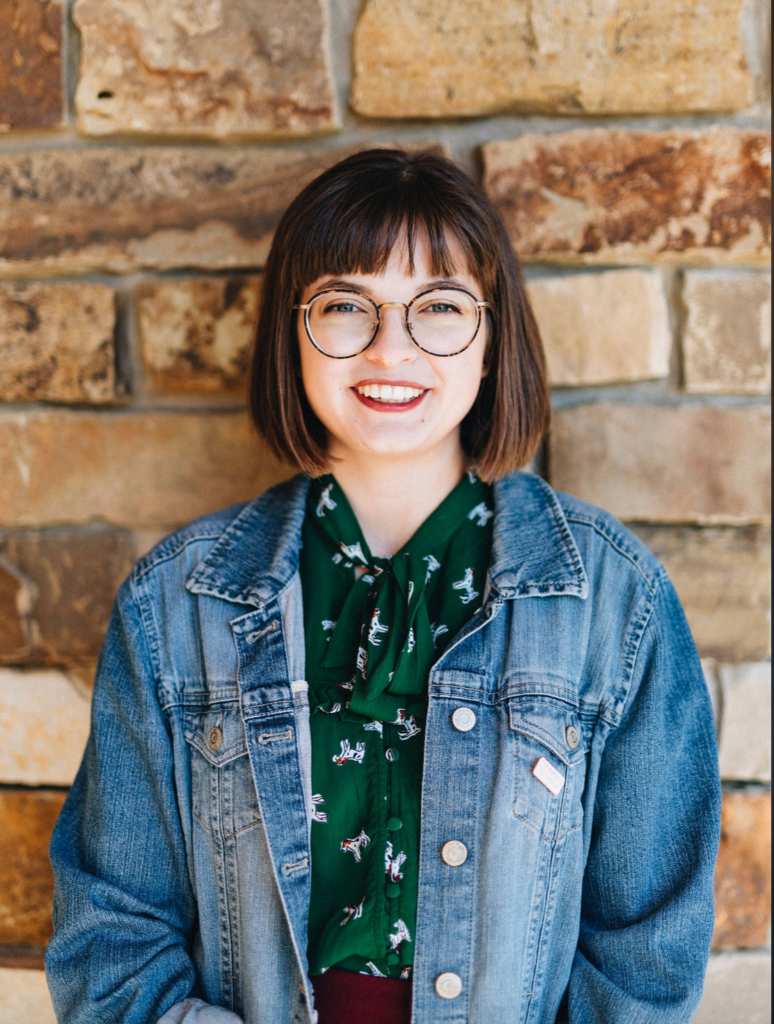 Maureen Haynes – During BIT SURE REU Maureen worked with Dr. Goller on utilizing short and long-read high throughput sequencing technologies and automated qPCR to analyze the microbial communities and resistome of animal mortality composting samples over their lifespans. Maureen enjoys the bonds formed with others from BIT SURE and how they all keep in contact years after their BIT SURE REU experience. Maureen graduated from the University of Tulsa with majors in Sociology and Biology and is currently a Ph.D. student in Biomedical Sciences at Northwestern University.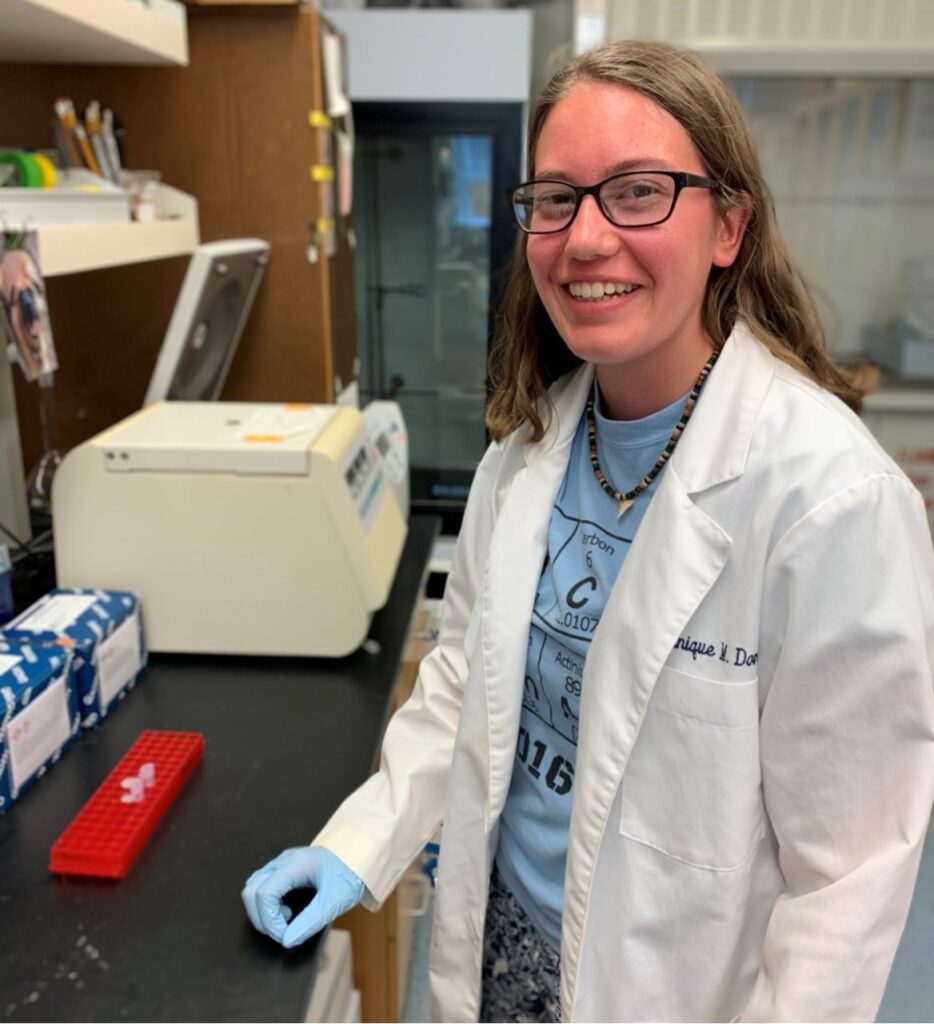 Melanie Garcia – During BIT SURE REU Melanie worked with Dr. Salger and Dr. Reading determining whether a microbe, isolated from cured sturgeon caviar, could inhibit the growth of food spoilage microbiota when to applied refrigerated foods. Melanie enjoyed exploring North Carolina as well as Top Sail Beach with the other students from BIT SURE. Currently, Melanie is a Senior at North Central College in Illinois set to graduate this May.
Cheyenne Lee – During BIT SURE REU Cheyenne worked with Dr. Salger and Dr. Reading on analyzing the microbiome differences of striped bass that lived in both saltwater and freshwater conditions using metagenomics. Cheyenne remembers teaching children about molecular genetics using candy as a memorable experience from BIT SURE. Currently, Cheyenne is a 2nd-year graduate student in the Microbiology and Molecular Genetics program at Emory University. Cheyenne is working on characterizing sporulation initiation in Clostridioides difficile.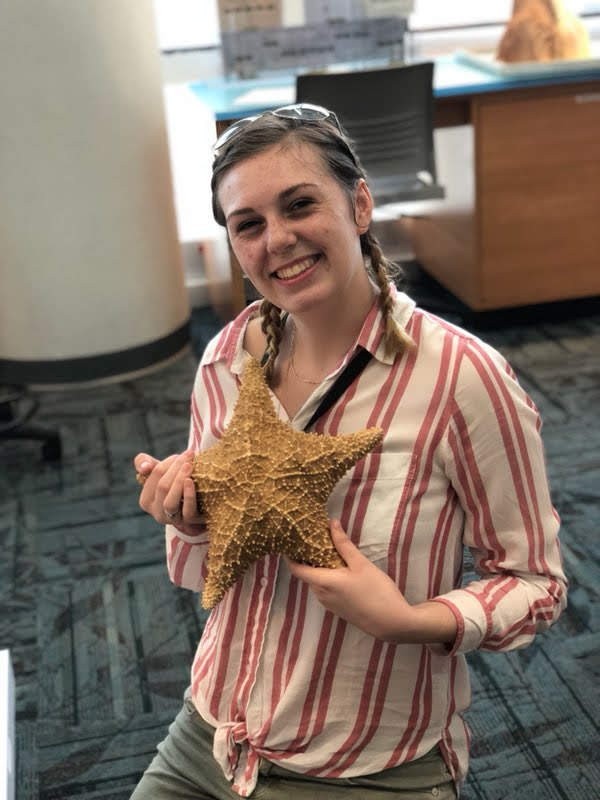 Sara Peters – During BIT SURE REU, Sara worked in Dr. Lorenzen's lab to determine differences in genes between MEDEA positive and negative tribolium castaneum eggs and larvae in. She also learned the ropes for how to raise bugs of all kinds. Her favorite part of the BIT SURE REU experience was the trip to the North Carolina School for the deaf, where they were able to make DNA out of gummy bears and help kids learn. She also made a lot of memories from immersing herself in Raleigh. In her cohort, she came from one of the farthest states away. She would like to encourage others – "Don't let the fear of going some place new stop you from applying! It is only 10 weeks so it is like getting a sample of a new area without the fear of committing to live there." Currently, Sara is a senior at Trinity University, double majoring in Psychology and Studio Art. She is finishing out her time in college and preparing for new adventures.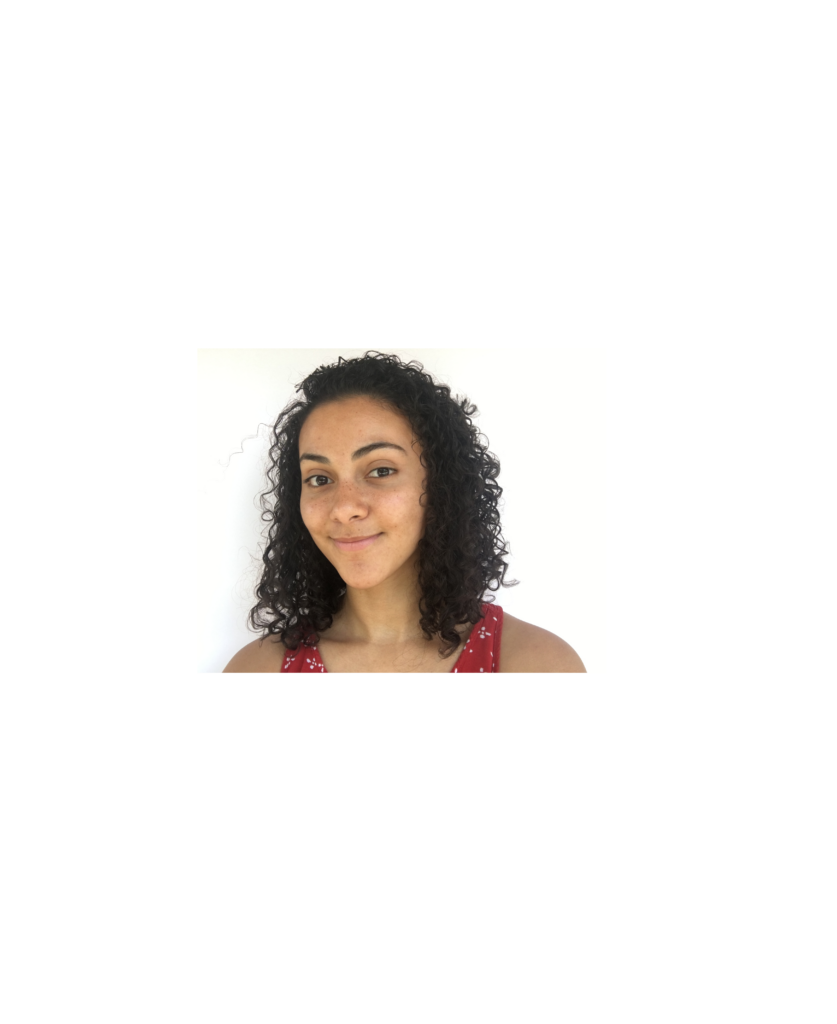 Daniela Marciano – During BIT SURE REU, Daniela worked with Dr. Anita Samuga (PI), Hunter Cameron (bioinformatics), and Ning Chen & Danielle Keys (wet lab directive), and researched, in conjunction with the BASF corporation, the overlap between the core microbiome of wheat and corn seed heads. She utilized Next-Generation Sequencing to extract the DNA from her samples in order to process the information using bioinformatics software. Her most memorable experience with her cohort was when they took a trip to go zip-lining in the mountains of North Carolina! In terms of the program itself, at State she really valued our graduate school workshops. She had not been exposed to information about how to pursue graduate studies before and found the sessions to be incredibly helpful. At BASF, she loved Fridays. On Friday, she was able to meet with a team from different parts of the company who were there to check on her progress, add additional insights, and encourage her to explore the research she was conducting from different angles. She is currently a graduating senior interested in pursuing user-experience design and research. She was accepted to a few graduate schools for human-computer interaction studies! She is also exploring the job market and am doing her best to figure things out. "This program solidified my love for research."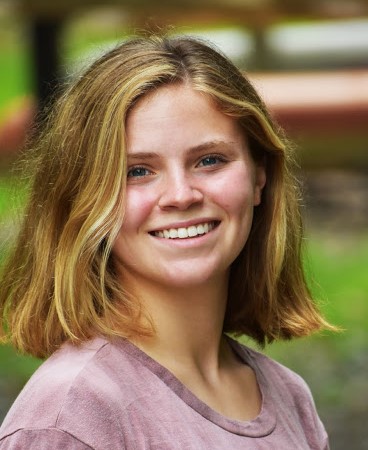 Kaley Grooms – During BIT SURE REU, Kaley worked with Dr. Mike Hyman and her research focused on studying bacteria used to break down soil contaminants. Specifically, she worked on growing bacteria with different gases and understanding the types of contaminants those bacteria can live off of. Her most memorable part of the BIT SURE REU experience was getting to know the people! "The other students in the program as well as the faculty we worked with were amazing people, and I loved becoming friends with everyone." Kaley is currently finishing up her Molecular Biology degree this semester with the plan to attend medical school in the fall.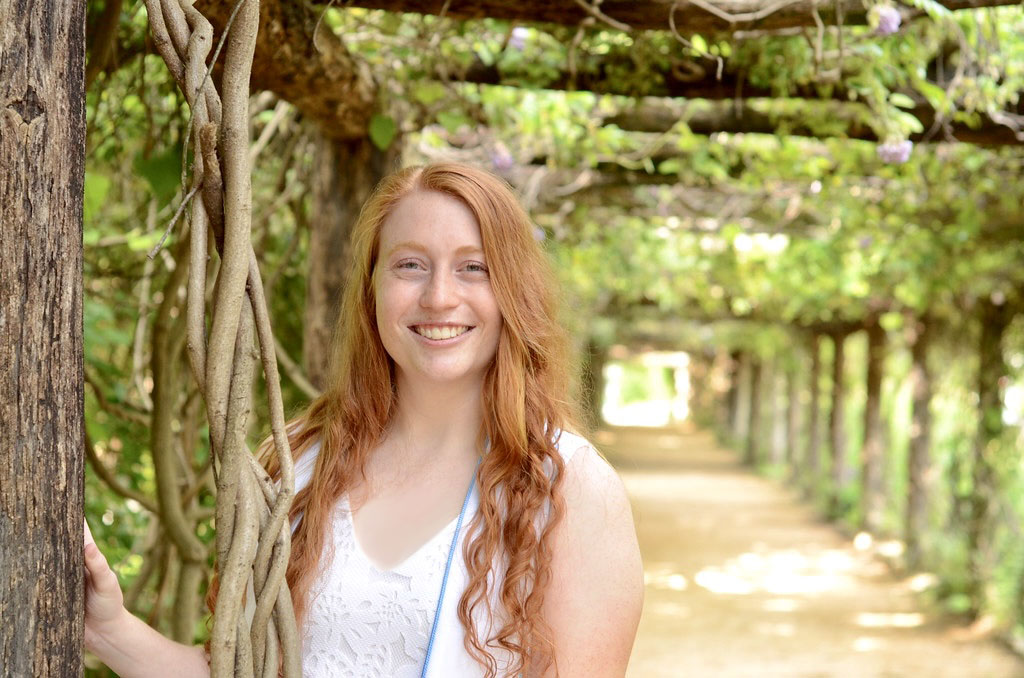 Nicole DeBruyne – During BIT SURE REU, Nicole worked with Dr. Patricia Esters to study the microbiome of a line of D. melanogaster in which neurons expressing the transcription factor called "single-minded" (SIM) had been silence. The goal of the project was to identify any qualitative or quantitative differences between these flies and wild-type that may contribute to the severely shortened life span exhibited by the SIM-silenced flies. Her most memorable part of the BIT SURE REU experience was the trip to the NC School for the Deaf, as well as all of the preparation and planning sessions that came before it because she got to bond with her fellow interns. She also enjoyed the guest lecture series! She is currently working in the Cardiac Genetics research lab at the N.C. State College of Veterinary Medicine. There, she works to identify genetic variants that may contribute to cardiac diseases in various cat and dog breeds. They also offer genetic testing for vets, breeder, and owners for mutations that the lab has previously identified. She even gets to utilize some of the knowledge about NGS that she gained from the BIT SURE REU.
Racheal Fairely – During BIT SURE REU, Rachael worked with Dr. Marce Lorenzen on a project that was focused on identifying RNAi targets using transcriptomics in P. maidis. Her most memorable experience from the program, beyond the amazing relationships she made, was being able to present all of the research she conducted. With this experience, she said she was able to explore a new place and immerse herself in research she had never tried before. "This experience is one of my favorite memories and all of us still keep in touch." She is currently in graduate school majoring in biomedical sciences with a concentration in immunology, while also working in an immunology lab that focuses of T cell function diversification in a certain disease. She is also applying for medical school this upcoming fall.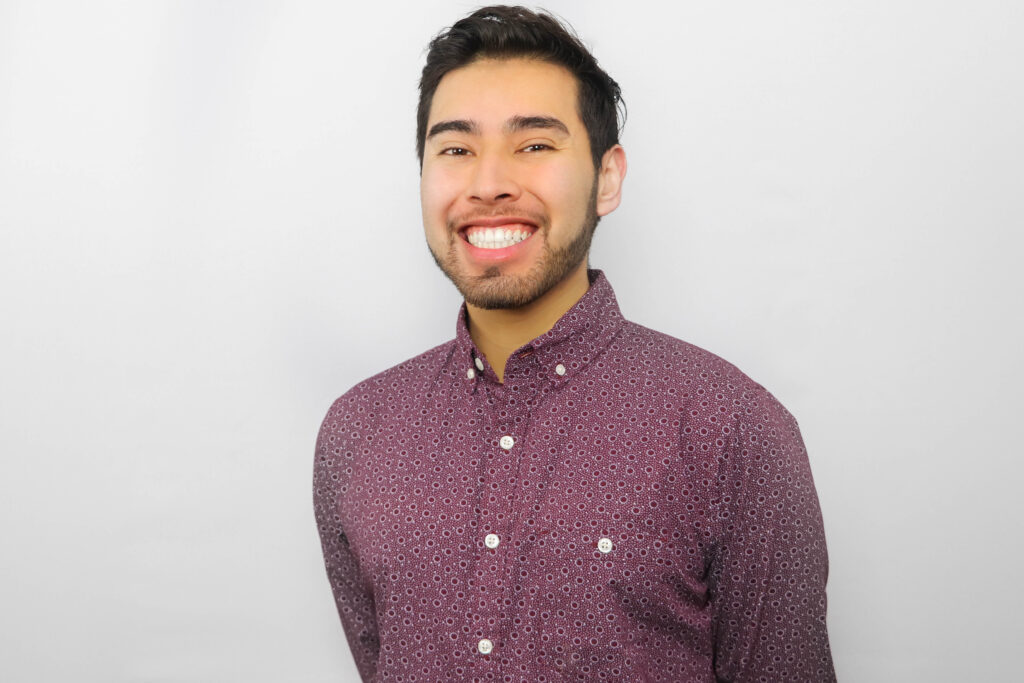 Sam Alvarado – During his time at the BIT SURE REU program, Sam worked with Dr. Erin McKenney on the characterization of the microbiota of sourdough starters with gluten and gluten free flours. Among many moments, Sam's favorite memory was the going away lunch where they all gathered and had a little dinner with the mentors present. He mentions that he loved his time in Raleigh with everyone he met and got to know better. "It was one of the most memorable summers and research experiences that I actively talk about to this day as I got to learn so much and experience research from a new perspective." As of right now, Sam is currently working from home for an Expert Witness Search Firm (Legal Industry) building up his skills in Data Analysis, Visualization and research/presenting.
Malik Lindsay – During the BIT SURE REU experience, Malik worked with Dr. Ben Reading, Dr. Scott Salger, and Cheyenne Lee on a project that focused on next gen sequencing techniques to analyze/characterize caviar as a preliminary study to discover what contributes to its taste (striped bass). To Malik, the most memorable part of the experience was the project presentation. He now works at SAS, Cary headquarters as a Software Developer in Global Sales (R&D).
Ashley Mitchell – During BIT SURE REU, Ashley worked with Dr. Anita Samuga at BASF on a project that focused on characterizing the seed head microbiomes of native prairie grasses. It was hypothesized that microbes present on native prairie grasses may be the reason for their resistance to the fungal plant pathogen that blights wheat, Fusarium graminearum. The most memorable part of the experience for her was getting to work alongside other passionate scientists. In addition, working at BASF was a unique experience that allowed her to observe an industry environment and realize that was the career path she wanted to pursue. Currently, Ashley is working in the Protein Expression Laboratory at Frederick National Laboratory for Cancer Research as a molecular biologist research technician performing Gateway cloning.
Last updated: 5/10/2021