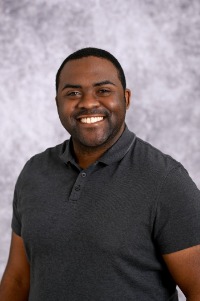 Education
Ph.D. Genetics, North Carolina State University (2015 – 2022)
B.S. General Biology, North Carolina Central University (2011 – 2014), graduated with honors and minored in Chemistry
Research Areas:
Plant molecular biology
Phytohormone research
Molecular biology/crop genetic engineering
Techniques:
Seed germination and sterilization
Plant maintenance
Plant cell culture
Molecular Cloning
Seed and tissue collection
DNA-sequencing
Project Description:
Researchers use specialized transformation techniques in plants to observe the effects of specific genes of interest function and improve plant traits such as crop yield, disease resistance, stress tolerance, and nutrient production. Several methods are available and optimized for plant transformation, such as Agrobacterium-mediated transformation, direct gene transfer into protoplasts, and particle bombardment [1]. The floral dipping method is a widely used method of plant transformation in Arabidopsis thaliana; however, some cash crops are challenging to transform, such as Solanum Lycopersicum (Tomato) and Vaccinium sect. Cyanococcus (Blueberry) and Zea mays (Corn). Overcoming this challenge requires researchers to induce plant callus from young seedlings and regenerate transformants from cell culture [2]. Plant hormones such as auxin and cytokinin play a vital role in plant callus induction and tissue regeneration. Auxin and cytokinin are used to generate calli; little is known about how these phytohormones induce callus at the molecular level [3]. My research focuses on uncovering the mechanism behind auxin and cytokinin-mediated plant calli induction.
Summer research students will work with Solanum Lycopersicum as a model organism. Our task is to uncover the mechanism behind the auxin and cytokinin induce plant callus induction. As a summer research student, you do not need a background in plant cell culture. However, suppose you are interested in learning new techniques and working with an exciting model organism. In that case, I will be happy to talk with you and develop a fun summer research project.
References:
[1] Y. Narusaka, M. Narusaka, S. Yamasaki and M. Iwabuchi, "Methods to Transfer Foreign Genes to Plants," in Transgenic Plants, London, IntechOpen, 2012.
[2] S. Bhatia, "Plant Tissue Culture," in Modern Applications of Plant Biotechnology in Pharmaceutical Sciences, Academic Press, 2015, pp. 31-107.
[3]M. Ikeuchi, K. Sugimoto and A. Iwase, "Plant Callus: Mechanisms of Induction and Repression," The Plant Cell, vol. 25, no. 9, pp. 3159-3173, 2013